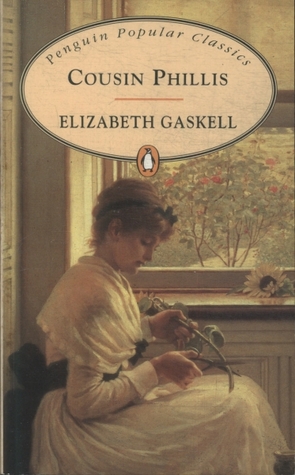 Title: Cousin Phillis
Author: Elizabeth Gaskell
Date Started: September 3, 2014
Other Works by Author:
Mary Barton
Wives and Daughters
Ruth
North and South
Sylvia's Lovers
The Life of Charlotte Bronte
For a more complete list of her novella's and other works see: http://en.wikipedia.org/wiki/Elizabeth_Gaskell#Novels
Genres: History, Romance, drama
My Rating: 2.5
Good for ages: 10+
Summary: Lodging with a minister on the outskirts of London, Paul Manning is initially dismayed to discover that the uncle he must visit in the country is also a churchman. Yet far from the oppressively religious household he envisages, Manning is delighted to meet his genial relations—not least, his cousin Phillis. But when Phyllis falls for the charms of his more sophisticated colleague, Manning's family ties render him powerless to prevent the inevitable heartbreak that ensues.
My Thoughts: This book was very short, much shorter than I was anticipating and rather sad. The ending wasn't as satisfactory as I like in books, that was definitely the main problem I had with it; though I read that more was planned just not written.
My Favorite Quotes: None for now. (I may get some up later if I have time to look at a hard copy of the book.
Where can you get this book: Amazon, Librivox