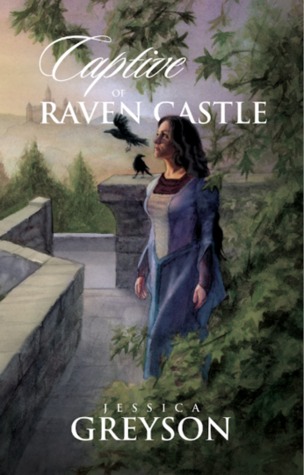 Title: Captive of Raven Castle
Author: Jessica Greyson
Other Works by Author:
Annabeth's War
Genres: Fantasy, War
My Rating: 4
Good for ages: 12+
Summary: The troubled people of war-torn Chambria are on the brink of starvation, and a delicate princess with a recurring nightmare is their only hope. Alexandra knows that her value to her country consists mainly in her ability to marry well, but when she is kidnapped by the rebels and taken to meet the man claiming to be both Chambria's true king and her real father, her entire world falls apart. Will Princess Alexandra be able to untangle the web of lies and discern who is the true king and her father?
(Summary taken from Goodreads)
My Thoughts: I really enjoyed the story. It started a little too fast for my taste. I didn't feel like I had enough time to know the character before the trials came. But that was quickly remedied as the story went on, and I enjoyed the character development of Alexandra.
I love fantasy stories that don't have magic and strange creatures, their just set in a made up world and this story fits that well.
My Favorite Quotes:  I forgot to mark them.
Where can you get this book: Amazon